Unblocking the Road to Modern Operations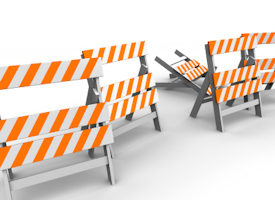 Modernizing an operational environment is the dream of every IT professional. Everyday, whether you're a DevOps or ITOps practitioner, you are presented with the option to keep things the same, or to make a change that can improve your job and have an impact on your organization.
But where do you begin?
Learning on the job is the legacy way — make a few mistakes, try something new and hope the second, third, fourth or fifth time around it will be better. You'll eventually get there but at a cost. The cost will be your time, extended disruption in a service, damage to your brand, and financial and customer losses.
The modern way is learning from someone who has done it before. Learn from an expert who  has already done it five times and has the battle scars; someone who now has best practices to share.
On September 13th, PagerDuty Summit is bringing together experts from some of the greatest organizations on the planet to share their best practices on what you need to do to build a modern operations environment.
You will have an opportunity to hear from Google, IBM, Splunk, Dropbox, Airbnb and Cisco all in one day, at one venue.
Google –

Understand common barriers teams face when creating and leveraging post-mortems. Explore the concept of a modern day post-mortem, so when you have an outage, you'll have a process.

Dropbox –

Learn about the incident management framework used at DropBox and how they react to an incident from discovery to resolution to keep their infrastructure running.

IBM –

Discover how IBM transformed a legacy culture into a highly efficient DevOps machine and how you can leverage similar practices to modernize your environment.

Splunk –

 Uncover how to implement monitoring practices from the data you already have from Splunk.
This is only a small subset of what you will get to take part in. You'll also learn DevOps practices from Gene Kim, author of "The Phoenix Project," and hear first hand from the Chairman of Yahoo, Maynard Webb, how the valley has transformed over the years.
From a vendor perspective, PagerDuty Summit is something very unique we are delivering to our community. This free event will bring to you the industry's best to learn from. I invite you to take this opportunity and register for PagerDuty Summit today before space runs out.