Webinar: ROI Is the True Measurement of DevOps Success
Live Webinar: Tuesday August 30th, 1:00p ET
More than ever, businesses are rapidly increasing their focus on quickly identifying ways to drive greater results. As they face the challenges associated with digital transformation, they create the need for DevOps organizations to undergo rapid changes and encourage the adoption of new ways of thinking, developing, and operating.
These challenges require new practices and methodologies to drive agility and efficiency among members of development and IT operations teams. This transformation directly impacts members within an organization and raises new questions: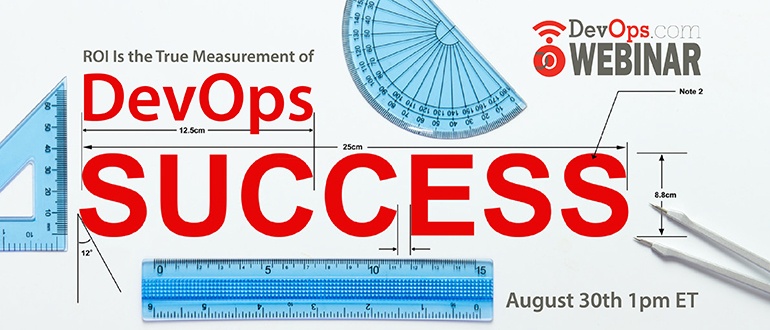 What is the impact of introducing DevOps practices on the business overall?

How can ROI be measured to justify establishing a DevOps organization?

What is considered a valuable return on investment?

How does this compare to peer groups, competition, and industries at large?
Join Dylan Silva, Principal Product Manager at Ansible, David Hayes, Director of Platform Strategy at PagerDuty and Eric Sigler, Head of DevOps at PagerDuty for this webinar and you'll learn why DevOps is critical to organizations embracing digital transformation today, different methods for measuring ROI, why enterprises shouldn't be afraid of DevOps, and much more!
DETAILS
Tuesday August 30th, 1:00p ET

Dylan Silva, Principal Product Manager at Ansible
Eric Sigler, Head of DevOps at PagerDuty
David Hayes, Director of Platform Strategy at PagerDuty